Production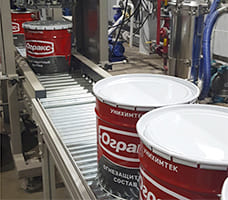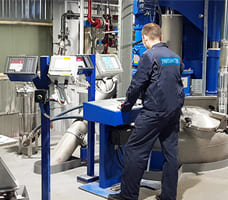 JSC RPA UNICHIMTEK is the Russia's leading developer and manufacturer of fire protection materials under the OGRAX® brand. OGRAX® rightfully occupy a leading position in the market thanks to its top performance characteristics, technological effectiveness of application and, to a greater degree, thanks to the trust and loyalty of the customers.
The process of the creation of fire protection materials OGRAX® employs dozens of top-notch specialists: scientists and technicians, engineers and technologists.
Scientific and technical potential of the company allows it to solve any non-standard tasks of improving fire protection, analyze and suggest the most efficient and rational engineering solutions, including the development of new fire protection materials.
Fire-protection materials manufacture located at Klimovsk production site includes the following manufacturing facilities:
equipment of leading European companies for fire-protection compositions based on oxidized graphite and polymer dispersions manufacture;
equipment for fire-protection roll materials manufacture.